I started TrueMusicHelper because we pride ourselves on doing our own testing and combining years of experience to write these articles. We also have a strict rule of NO direct brand endorsements or falsely praising a product that we have not use – hence, the name 'True-Music-Helper'.
I currently work in a music shop here in Montana, United States and I one day wish to own my very own music store.
How do we create our content?
We want the best for our readers, and we are not ready to compromise. That's why, we mostly write about the guitars that we have personally tried and tested extensively. We make sure that we go through a checklist of criteria before we recommend a gear, so be assured, that we know what we're talking about.
If you have any questions, please send us a message using this contact form.
Our Editorial Team
Cedric Phillips
Founder / Guitar Lover
Hi, I am Cedric. I am the founder and editor-in-chief of TrueMusicHelper. I picked up my first guitar in 2007 and absolutely fell in love with the instrument. I also went on to learn other instruments like the drums and keyboards – I guess I can play a few popular songs on them each.
Sarah Jones
Professional Guitarist / Gear Testing
Hello! I am Sarah and I've been a bass player for as long as I remember. I picked up my first bass at age 7 and have never let go of it ever since. I've been a part of 3 bands and currently play for a California-based band called 'Neptune Nerds'. I love to talk about bass and share my experience with different instruments!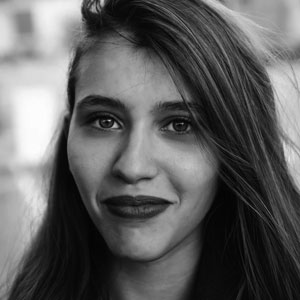 Tania Blake
Professional Musician / Music Journalist
Ola! I am Tania and I have studied music at Trinity College, London. My love for music started early when I was about 12 years old and I've been around the block when it comes to problems while buying a guitar that suits all your needs. I hope you find my tips useful!
And, If you want help with picking your next guitar, check out – Latest Gear Articles
Subscribe for weekly newsletter.
We DON'T spam. Unsubscribe whenever you like.